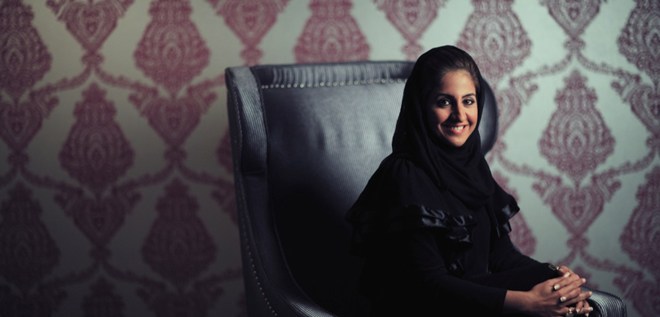 From the exotic shores of mystical India, to the mirage of the desert of Arabia, along with the latest styles of the west comes the great inspiration for Nawal's creations. Nawal sees beauty in all women and believes it's her calling to enhance that which is simmering under the surface. Using different colors, fabrics, textures and of course designs, she creates a somewhat traditional garment known as the "Abaya".
"

I don't believe in boundaries when it comes to fashion, the choices are endless, limitless..."
- Nawal
Having said that, she would like to add that she values and respects traditions.
"

I want women who cover to be able to do it with style. I make it my job to give my clients what they need while adding a little color, a bit of style and a hint of magic"
- Nawal
Nawal's creations are all about conserving culture with a little twist so that the modern woman can appreciate it as well. Celebrating a decade of experience in designing clothes, Abayas, and Thiyab (kaftans), we're proud to say that there is something for everyone. We make sure to design for different body types, ages, even skin tones. Certain colors are selected to match the right seasons and occasions. Designing has never been just a hobby for Nawal, it's a lot more than that. It's a passion. We have all heard artists declare that there are many different sides to their personalities; the daughter, the cook, the doctor, the painter, the designer. With Nawal, it's quite different. Every side and every angle of her personality has says design & fashion. It's who she is, it's part of her soul.